Click here to see all upcoming shows and opportunities to take class from Dante.
Dante is teaching weekly classes in Orange County, CA Focus Dance Center (Irvine) and Momentum Dance (Yorba Linda) and Raise the Barre (Laguna Niguel).
Dante will be teaching at Las Vegas Tap Festival May 11-13, 2018. More info to come.
He is also guest teaching at IALS in Rome, Italy on Saturday, June 30 at 10:00 AM.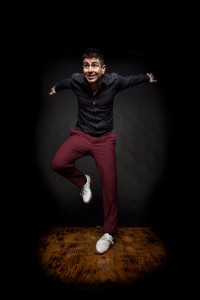 DANTE LARA is a California and New York based tap dancer, teacher and choreographer who continues to explode onto the new tap dancing scene. A graduate of Chapman University with a BA in Theatre Arts, Dante Lara earned his SAG card at age seven, and has been performing professionally ever since. But his passion for tap dancing has kept him on the wood ever since he began studying the dance seriously at L.A.'s Colburn School with the late Alfred Desio. He then began classes at Debbie Allen Dance Academy with Jason Samuels Smith and Chloe Arnold, and soon joined professional tap company, LA Ironworks, under the direction of Steve Zee; Chloe Arnold's New York based company, Apartment 33, the Here's 2 Lyfe company directed by Parris Mann and Rashida Khan, and most recently The Nitty Grittyz with Christopher Anthony Scott.
As a soloist, Dante has been seen at The Big Apple Tap Festival, The Inspire Campaign-Los Angeles, Orange County's Shark Club, and Boulevard 3 in Hollywood, and many more, including many clubs in Manhattan and Brooklyn. RAWArtists.com named Dante one of their "Top Three Performing Artists for 2014." In addition, Dante is a successful and well-known street performer in New York City, where he hones his craft collaborating with jazz musicians.
Dante's television appearances include The Nikki Show (WB) , Dance Revolution (CBS), The Talk (CBS), World of Dance (NBC) and many, many commercials.
Musical Theatre credits include The Music Man, Godspell, Gypsy and many others in southern California professional (AEA) civic light opera theatres.
Dante has showcased his choreography at several venues and festivals including Chapman University dance concerts, Colorado Mesa University, 2015 Chapman University American Celebration, the 2014 Launch Three Point Oh, the 2013 Phoenix Area National Tap Dance Day Celebration, the 2013 LA Tap Fest and at many university, high school. and competition stages.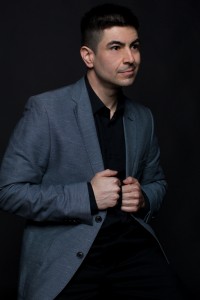 Dante has taught classes at many festivals, studios and schools, including The 2015 LA Tap Fest, Debbie Allen Dance Academy, Colorado Mesa University (where he was Artist in Residence this spring), Chapman University, Focus Dance Center, Momentum Dance Center, Pacific Coast Academy of Dance, Jimmy DeFore's, and San Diego's Danceology, to name a few. He considers his tap teaching style everything from taking students through sweat-breaking advanced rhythmic choreography, to enthusiastically coaching adults who have never picked up a pair of tap shoes.
Dante's popular videos can be viewed on his YouTube channel, dantedahoofer or at Instagram @DanteLara

His goal as a performer and teacher is to spread the love and joy of this musical art form to everyone, and to give students technique and tap vocabulary that they can take and share in their own improvisations and choreography.
Dante looks forward to teaching and performing at YOUR next festival, workshop or class. dantedahoofer@yahoo.com or dantelaraentertainer@yahoo.com or PM on Facebook or Instagram.
Dante is available for master classes, weekly advanced or intermediate classes, choreography clean-up, and of course, choreography for concert or competition in California and New York.  Contact Dante here!